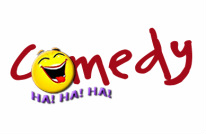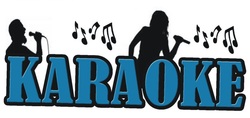 Let's Get This Party Started... It's time to register for the
Christian Book Lover's Retreat
and because I truly believe the words of the bible and Pastor Mitchell (RIH) 'It is more blessed to give than to receive' I am going to have a little fun with early bird registration:
Register between
now
and
February 28, 201
7 and be entered into a drawing to WIN one of the following prizes!
*FREE night stay at the Embassy Suites to one SINGLE registration and one GROUP registration.
*(1) FREE Retreat Registration with a GROUP registration
*Private book club meeting with participating author
*FREE CBLR t-shirt
Besides the prizes there's a lot going on at the CBLR, just to name a few... Painting party (first 200 guests), Gospel Comedy Show and Gospel Karaoke Night... you don't want to miss this FUN!
CLICK HERE
to register or review more info.
If you are coming to the Christian Book Lover's Retreat in search of your favorite author then you don't want to miss,
Kimberla Lawson Roby
,
Kim Cash Tate
,
Joylynn M. Ross
,
Vanessa Miller
,
Jacquelin Thomas
,
Michelle Stimpson
,
Pat Simmons
,
Stacy Hawkins Adams
,
Vanessa Davis Griggs
,
Rhonda McKnight
... and so many more.
At the Christian Book Lover's Retreat our tag line is
Faith, Fun, Fellowship... and a whole lot of books
and I'd like to tell you why:
Faith
- At the CBLR our faith in Jesus Christ is expressed through praise and worship, prayer and workshops. The expression of our faith is what sets us apart from any other retreat or conference of this magnitude... to God be the glory!
Fun
- Like the saying goes, 'Ain't no party like a Holy Ghost party... 'cause a Holy Ghost party don't stop! That is why you will be entertained from beginning to end with socials, parties, food, games and prizes. We have the Hat Party, Pizza Party, Pajama Party, Comedy Show and so much more. Come and enjoy fun that won't leave you with a headache or regrets.
Please Note: Only the first (200) people registered will be admitted into the Paint Party. So, hurry!
Fellowship
- With so many people in attendance you're bound to run into a long lost acquaintance, or sit down at the table and talk with new friends. Take selfies and/or spend quality time with friends you've known for years.
Whole Lot of Books
- Authors will be at the retreat, so we can't help but have a book fair on Saturday afternoon. Make sure to stop by to get a book from your favorite author and don't forget to try out a read from a new and upcoming author.
The reviews from the 2016 CBL Retreat were amazing, everyone loved the retreat and most of them have already registered for the 2017 retreat. We hope to see you there as well, so sign up today and be entered into our drawing for fabulous prizes!
Here's the link to
REGISTER
with a deposit or full payment. Hope to see you real soon!
Please share this information with friends and family...
Vanessa Miller